…are they precursors of change or another round of promises? Will momentum continue to build, moving toward a tipping point, a major swerve? I'm still working on another change post, building off the last. The concept no sooner gels than something pops up to change it. Change is like that. This is not about change but not quite not about change. Starting as a gap fill post, it has come to feel more like watching for the wave.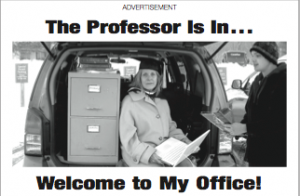 With a month and a half to go, a new
Campus Equity Week
page launched. What did Mission Control used to say?
We have lift-off
. Later than advised but well ahead of the 2009 and 2011 late starts.
From its inception, CEW was as a genuine grassroots effort. Yet without the focus of a dedicated home base and a point person designated to round up, report, announce and share resources, it was not thriving as it had earlier. Not that anyone wanted to see it go, but there was no concerted effort for a large scale push. Pockets of activities persisted on scattered campuses.
Pages archived from halcyon Equity Weeks p
ast ~
2001, 2003, 2005, 2007
~
and the
AAUP's resource page
online remained available as reminder and resources for individual campuses. Canada's
Fair Employment Week
fared better, perhaps for being annual rather than biennial, updating resources and having a home on
CAUT
.
In counterpoint...
For a few days,
striking Nassau Community College adjuncts
defied the NY Taylor Law. 150-200 adjuncts out of over 1200 were on the picket line. Turnout number matter less than the determination. The Nassau AFA page has a separate
page on media coverage
. From the Newsday video clip and pictures on the AFA page, we see that the strikers are older adjuncts. Where are the younger ones? Where are adjuncts from nearby community colleges? The
Taylor Law
prohibits public employee strikes, But can it prohibit non-striking public employees from supporting strikers on their own time? Other adjunct groups sent messages and offers of support but, it would seem, no bodies to join Charles Loiacono's crew on the picket line. On the other side of the country, Paul Haeder expressed
appropriate outrage
in his School Yard Fights column in
Dissident Voice
.
We must look a sorry bunch to
fast food workers
,
Wal-Mart workers
and the valiant adjuncts of NCC on their picket lines. They are willing to risk change. We watched and cheered politely. All are marker buoys, each bearing different messages, some encrypted.