Behind and between, as usual. I'll start with a few words about the title. Names 101 is a series or regular feature (depending on its endurance level and mine). Since the series actually started with the guest post, "
Administrative Term Adjunct is a Falsehood
" by Tom Paine #2, the introduction is something of an afterthought. I also have a guest post by New Faculty Secretary Board Member and Secretary Anne Wiegard (English, SUNY Cortland) in drafts but ready to roll, plus a few more "promised." A series introduction is overdue. With it comes an invitation to comment or contribute a guest post (email to
vanessa.vaile@newfacultymajority.info
)
Any faculty member, even among the Tenured and Tracked clans, and, one would hope, most other staff and administrators are no doubt aware that what to call NTT faculty (researchers and librarians included) can be a thorny topic calling forth strong reactions. Some find the adjunct designation "highly offensive." Others don't mind as long as you don't call
them
adjuncts (hinting at hidden tier lines within the NTT tier). Still others could care less and consider the fuss a bit much. As one commented, "like pilots arguing in the cockpit while the airplane is crashing." There is also a contingent, if one can use the term, who feel that calling themselves Adjunct is an act of defiance. If that weren't enough, unions, professional associations, administrators, Department of Labor, faculty handbook job descriptions, keywords and standard online search terms can't agree either. Maybe we need a whole new, baggage free name
Both the
Contingent Academics List
and the
New Faculty Majority
~ full name ~
Coalition of Adjunct and Contingent Faculty
try to cover both bases, give a nod to each. Periodically, the subject will come up on list, although it hasn't for a while. Let's take the initiative: describe, explain and name ourselves.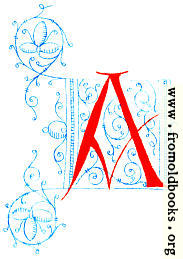 Disclaimer

:

I curate a page (not a newsletter) that aggregates adjunct/contingent related links under the name,

A

is for Adjunct

, inspired by Anna Spiro's personal one woman awareness raising campaign,

Wear a BIG red

A

everyday

. When someone asks why, tell them. This is my way to wear the A, Obviously, neither of us find the word offensive, which does imply lack of respect or appreciation for the significance of naming. In this case, trivial as it may seem, wearing a big C not only lacks the punch and connotations of the scarlet letter but is also a less effective search term. None of this will interfere with or diminish my respect for any reasonable, well expressed position. I am so Voltaire in this and believe in everyone's inalienable right to addressed as they prefer.

Coming Attractions:

following Anne's guest post, currently at the head of the queue, I am delighted to announce an interview with

Alex Kudera

, creator of the redoubtable

Duffleman

, protagonist of

Fight for the Long Day.

Although not directly addressing names, the Alex's conversation with Debra Leigh Scott ('

Junct™ Rebellion) is

about words and the status of adjunct/contingent faculty. I'm not sure where or how Campaign for the Future of Higher Education will fit in, but it's on the menu too and we (A, C or other) are on their agenda. Just don't call me late for dinner...